I started getting into paper-cutting a few years ago when researching craft-making of eastern Europe and had an urge to create something with the accumulation of multi-colored construction paper already at my disposal.
Then it's no surprise when I saw WWA Architects' first place design for the Polish Expo 2010 Exposition Pavillion that I almost shat my pants- ok, not really, but still, it's exciting to see the traditional craft that has existed for centuries as primarily folk art make it's way into the architectural landscape.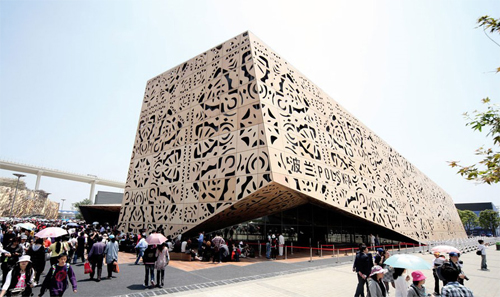 Inspired by the intricate, hand-made cut-out motifs found in rural areas of Poland, the pavilion is a multi-functional space that strives to captivate visitors with it's natural and multi-colored light effects and folded-paper-like design. Works for me!