I was originally drawn to childrens photographer, Achim Lippoth, by his work at Edsonwilliams Agency for Kid's Wear Magazine featuring fashionable children holding dolls while dressed like their dolls.
Lippot is known for his use of child models displaying normal childhood activities with a complex sub-text, often questioning the viewer's innocence and complicity.
Sometimes being a kid ain't so pretty. In a world where many children's photographers' work carry the risk of being overly cutsey-cutesy and lacking creativity, Lippoth is able to do what few photographers can: reveal diverse moments of childhood in all its imperfections, in a single photograph.
In other words, he shows the truth of childhood, you know, the moments of childhood rage when you cut off your sister's Barbie dolls' hair? Yep, he reveals ALL  the complexities of childhood, whether good or bad.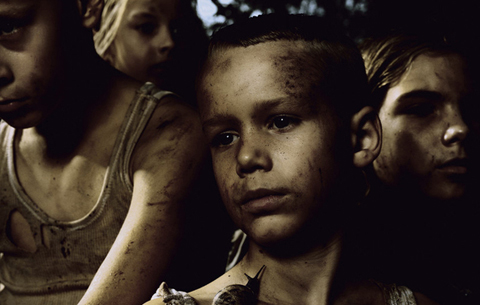 If you can't get enough of Lippoth, check out his Kid's Wear Magazine, which Bruce Weber calls 'the most beautiful magazine in the world'.