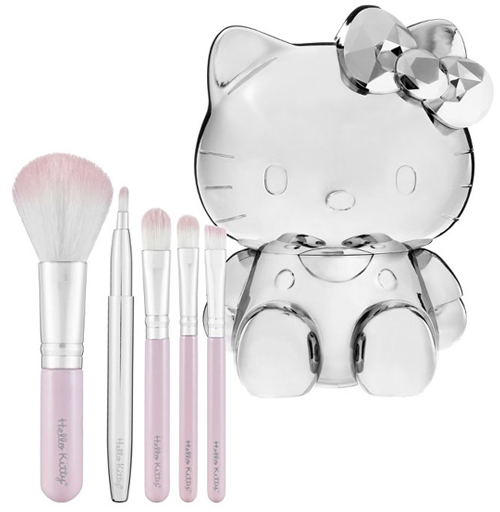 This is the stuff Mariah Carey's dreams are made of!
In January of next year, Sephora will launch an exclusive line of oh-so-pretty-and-pink Hello Kitty products.  The limited edition collection will be available in stores and online at sephora.com. Retail prices will range from $5 for nail art stickers to $55 for the 1.7 oz. fragrance.
Thanks to Temptalia.com, we're bringing you a sneak peek of all the fabulous products you'll be able to buy in a few weeks.