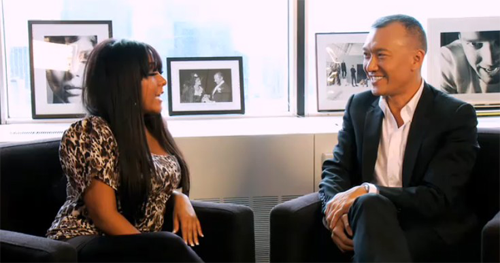 I love me some Joe Zee, but after seeing this video with Snooki-Snookum-Snicks, I may taking some of my pitter-patters back.
In an ELLE Magazine video interview with the oranged one, Joe Zee, Creative Director of ELLE Magazine, tells Snookers that she has "such a distinct personal style." I guess Joe hasn't been to Jersey lately.
They then proceed to recap runway looks where the oranged one gives her opinions on each look with a "skirt up" or "skirt down." Surprisingly, almost each outfit receives a "show more cleavage" and "make it shorter" response from the 4 foot Snick-a-do-da-do.
Oh, Elle Magazine, what have you done? Since when did you start taking advice from the fashionably retarded?
Tags:
ELLE Magazine
,
jersey shore
,
Joe Zee
,
Snooki