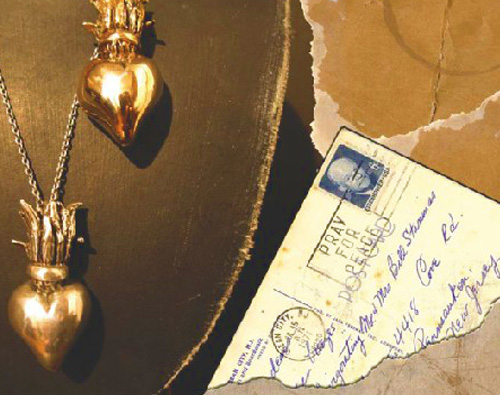 If you're a collector of bold statement accessory pieces, the person you ought to know about is Pamela Love (of no relation to our favorite craycray, Courtney).
Love's work is reminiscent of artifacts you might have found thousands of years ago in ancient Maya civilization, but with a modern twist.
She designs jewelry with raw metals in the form of skulls, claws, human hearts, snakes, and birds, giving an organic sensibility to her work.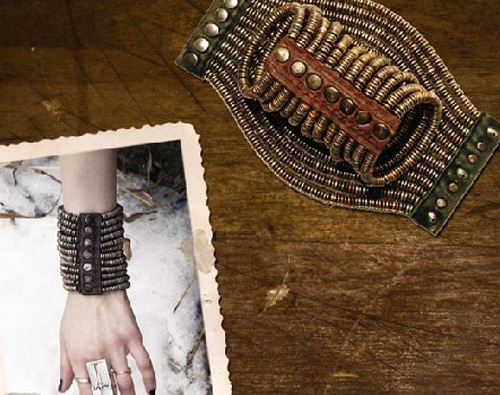 I am in love.  Absolutely, emphatically, positively, in love with almost everything that she makes.  My favorite is her crow skull bronze necklace.
Make a note, add Pamela Love to my holiday wish list.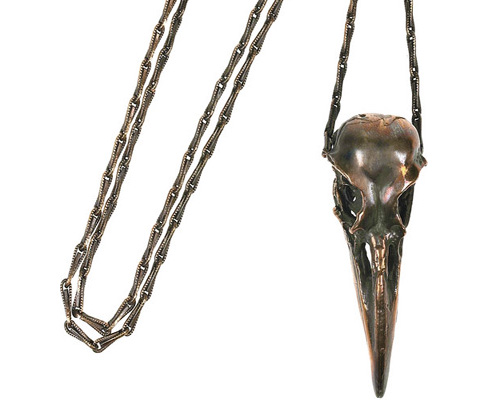 Tags:
Jewelry
,
Pamela Love
,
Shopping