Like Rachel Zoe and trannies around the world, I love me some sequins—day or night.
This sequined sweatshirt by Elizabeth and James gives me happy visions about all the things I can wear with it. I can pair it with skinny jeans…or cargo pants…or a mini skirt and slap on a pair of adorable oxford booties and call it a day.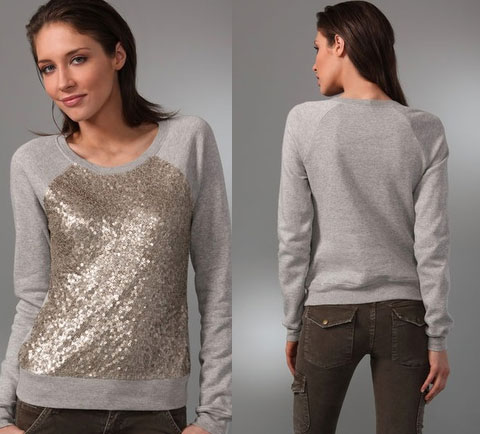 And if you're a spend thrift like me, you can buy virtually this same sweatshirt by Vince for almost $100 less. Don't say I never did nothin' for ya.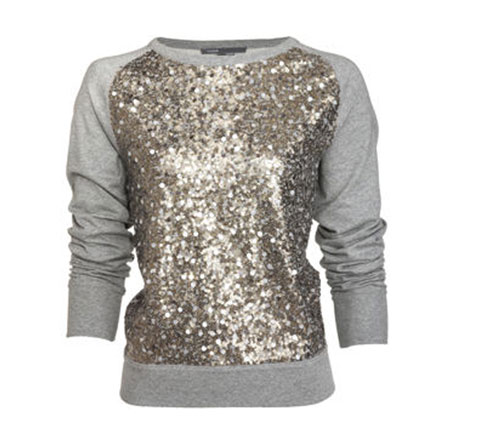 All this sequins talk makes me want to get a Bedazzler and bedazzle all my sweaters while listening to Joan Jett.
Tags:
Elizabeth & James
,
Fashion
,
Vince