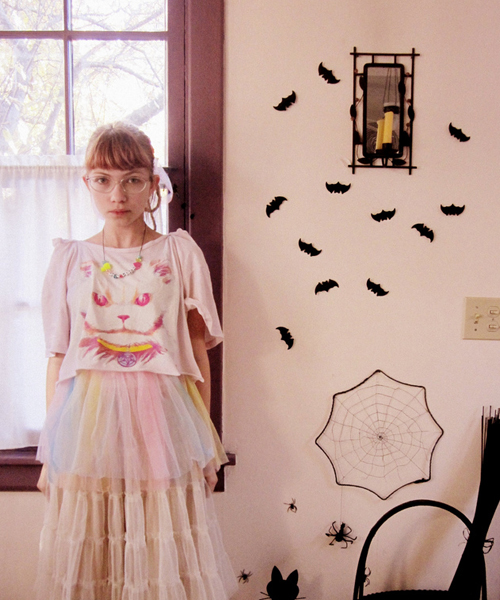 Don't you love that Brad Goreski dressed up as Tavi Gevinson for Halloween?
In case you didn't know, Tavi is a 14 year old fashion prodigy and she also runs the blog, Style Rookie, which happens to be a blog about fashion. I know, I know, there are thousands of 14 year olds that blog about fashion, but not like little Miss Tavi!  You see, the unique thing about Tavi, other than her precociousness, is her writing, her endless creativity, and her keen sensibility for style. Also, she has 50,000 readers, but we'd still love her even if she had only one.
I was introduced to Style Rookie about a year ago, back when Tavi was a wee 13 year old lass. After reading her blog, I spent days arguing with a friend that there was no possible way that a 13 year old could have possibly written this blog. I was wrong.
Since then, I've become a fan, making Style Rookie one of my my daily must-reads. What you will find on her blog? Creativity, tons of it.  Inspiration, lots of it. Fashion, loads of it.  All pretension free.
Where else are you going to find a 14-year girl that comes up with the most genius Halloween costume: Joey Ramone+Ramona Quimby=Joey Ramona Quimby. Hence, little girl dress, leather jacket, Converse, etc.
We heart Tavi.  If you haven't gone to her blog, go now, bookmark it, and read daily.
Tags:
Brad Goreski
,
fashion
,
Style Rookie
,
Tavi Gevinson