First let me say that I was super glad to see Gretchen Jones win last night's finale of Project Runway. Sure, she was often self-righteously annoying, but I loved her very clear point of view in her work.
This IS a fashion contest, right?
Her clothing had me at the perfect black dress that she created in the very first episode of season eight, and she kept my attention by creating the perfect jumpsuit in episode two's Larger than Life Marie Claire billboard challenge.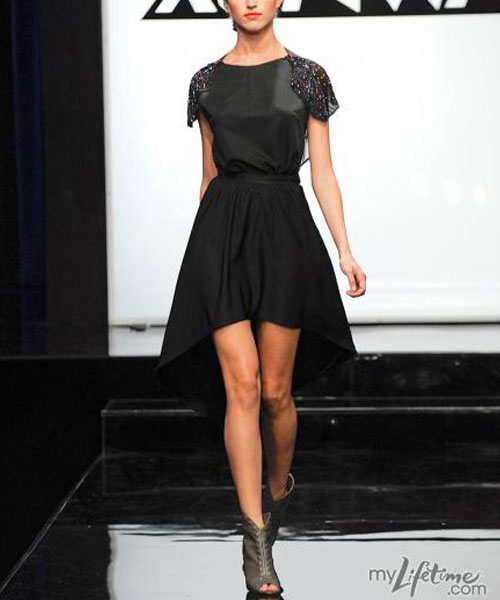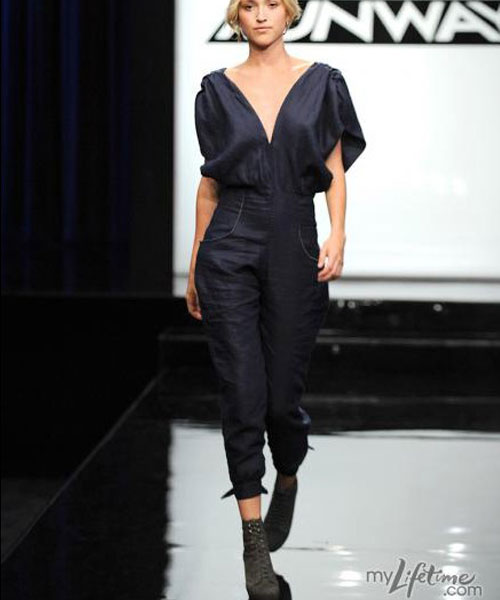 Jones' clothes were the most relevant and wearable in the last night's collection reveal.  I imagine many women will be flocking to get their hands on her easy, flowy, and feminine clothing, including myself.
Mondo? Not so much.  As fun and colorful as his collection was, I don't see anyone over the age of 12 wearing his clothes, not if they want to be taken seriously. Mondo could certainly have a very respectable career in designing for pre-teens if he were interested.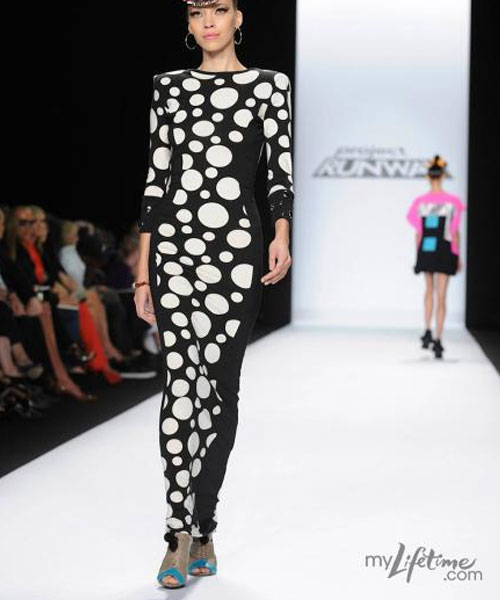 Okay, so on to the pink elephant named Jessica Simpson. Did anyone else find it strange that Jessica Simpson was judging a fashion contest?
I know, I know. She has a shoe line, and a purse line, and a wig line.
But really?
Jessica Simpson judging Project Runway is like Kirstie Allie judging a fitness contest or Christine O'Donnell choosing Mensa members.
Did Jessica forget the first rule of judging a fashion competition, Come Fashionable? She showed up wearing  "Fashion Backwards" frump. In the words of Andre Leon Talley, Dreckitude Dah-ling, absolute Dreckitude.
If I were her, I'd fire my stylist, pronto.
My favorite moment of the evening:  The judges debating as to who the winner should be, Gretchen or Mondo, and in response, Simpson stated, "Well, I wouldn't wear her clothes."
Clearly not Ms. Simpson…Clearly not.
Project Runway will get my kudos when they start bringing relevant fashion judges to the table.  I'd even take fashionable. What's Chloë Sevigny doing these days?
Image Via Bricks And Stones Gossip
Tags:
fashion
,
Gretchen Jones
,
Jessica Simpson
,
Project Runway