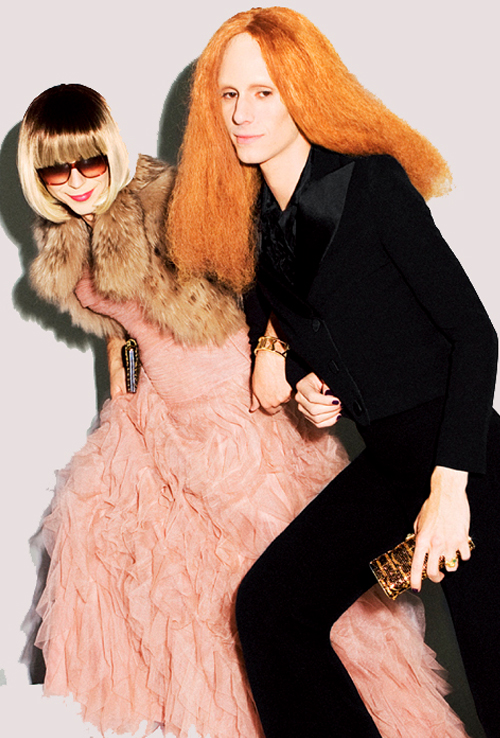 They say that imitation is the best form of flattery and Vogue's Anna Wintour and Grace Coddington have just been flattered in Candy, a fashion magazine dedicated to transexuality.
In Candy's editorial, The Devil Wears Anna, Spanish natives Venegas and Andrès Borque channel Wintour and Coddington brilliantly. Take a look at the dead-on imitation of our ladies of Vogue photographed by Brett Lloyd.
Little miss Tavi also makes a cameo. Hilarious!