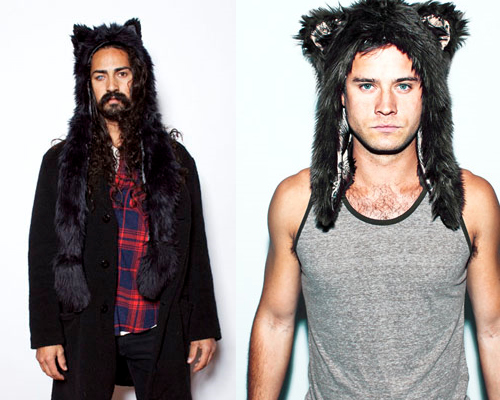 As the East Coast plunges ever deeper into the bitter cold of winter, I am left pondering upgrading my current head-ware. My current knit hat is an obnoxious shade of burnt umber, awesomely warm, brimmed and has ear flaps.
But, Spirit Hoods offers an even better option.
Yes, you read that correctly: Spirit Hoods, as in spirit animal. These hoods are made out of faux fur and come in a variety of styles designed to mimic the pelts of your favorite four legged friends.
I'm partial to the Black Wolf and Brown Bear styles, as I fashion myself to be a one man wolf-pack. although I'm likely closer to a teddy bear in real life.
Tags:
hats
,
Menswear
,
Spirit Hoods