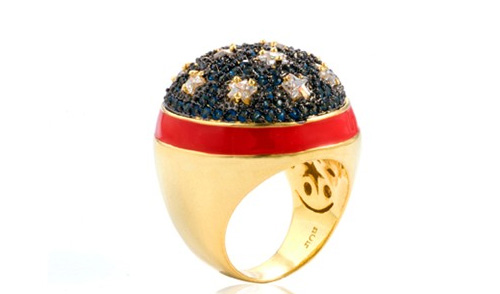 If you've got a thing for superheroes, take a look at nOir Jewely's newest collaboration with DC Comics.
In nOir's latest collection, nOir Jewelry for DC Comics, you'll find lots of sparkly superhero themed  bracelets, rings, and necklaces in the form of Batgirl, Wonderwoman and Supergirl.
Retail prices range from $60 to $250 and the collection is currently available online at noirjewelry.com and karmaloop.com.
Rumor has it that the line will be expanding to include jewelry for Harley Quinn, Green Lantern and Poison Ivy.