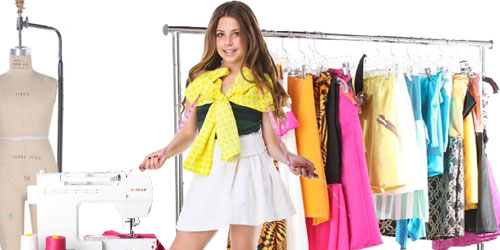 It's official–I'm the world's greatest underachiever.
Meet Cecelia Cassini. Girl wonder. Fashion Designer. Eleven-year old.
Cassini (or Ceci as I like to call her), harnessed her love for hot pink sequins, big floppy bows and lacy black tights when she unveiled three dresses from her line on the Nate Berkus Show
Apparently, Ceci decided that her girl is a cross between Teresa Giudice from the Housewives of New Jersey and a mini Blair Waldorf from the upper east side.

So beat that Lourdes Ciccone, a.k.a lucky-lottery-baby!
You may be Madonna's daughter with your own clothing line, but something tells me that those 14-year old fingers of yours didn't lay a hand on the sewing machine or your rocker-chic concept. You can find more of Cecelia's line here.
Images Via Cecelia Cassini
Tags:
Cecelia Cassini
,
fashion