This week, we presented you with 5 military inspired jackets; aviator, band, ruffled, utility, and capes.
We've saved the best for last.
For the last of our six part series, Military Jackets, we're bringing you the rocker military jacket as well as honoring U.S. veteran and legendary rocker, the late Elvis Presley.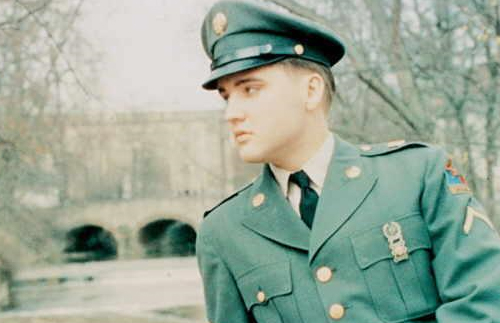 On March 24, 1958, rock 'n' roll superstar Elvis Presley was inducted in the US military as Army private #53310761. He completed his basic training at Fort Hood, Texas, on September 17, 1958, before being posted to Friedberg, Germany, with the 3rd Armored Division. He served  from October 1, 1958 until March 2, 1960.
Onward to the military rocker jackets.
Glamorous.
Sleek.
Edgy.
And just enough attitude.
Our picks for three rocker military jackets under $100.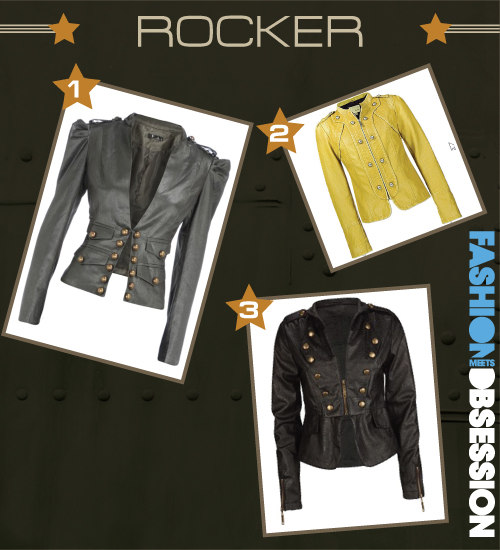 1. Green Shimmer Military Jacket, Cutie, £35 (International Shipping)
2. Inset Placket Jacket, Daytrip, $59
3. Military Womens Jacket, ASHLEY, $39
Image Via Military Images