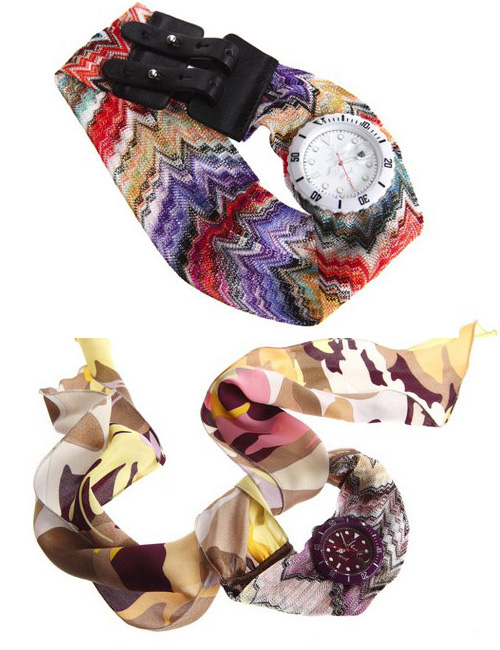 Can't fit your pants after Thanksgiving? (Miss Piggy)
Well how about a watch? Missoni and ToyWatch have shacked up to release a series of j'adorable and colorful watches for Christmas. Each watch features the prominent Missoni print and can be connected by cool, leather buckles or tied with a charming printed scarf.
Here's hoping that Santa Claus will put this gem in my stocking stuffer.
Sold at ToyWatch USA, the watches retail for $445—not super scary considering that buying Missoni requires a lease on your home.
But don't wait too long, girls. These watches are limited edition. And if we've learned anything from the Lanvin for H&M collection, we'd know that once they're gone, we've got to buy it from some bitch on ebay for $15 Gs.
---
Mei Tan is currently obsessed with lace-up booties, anything by Marc Jacobs, sleeping in until noon, and "winning."
All author posts