On November 23, 2010 H&M debuted the Lanvin for H&M collection at 200 stores worldwide. Today, the sold out Lanvin for H&M Three 3 Girls embossed t-shirt (retailed for $19.95) is currently being sold on Ebay for an outrageous $1,559.00.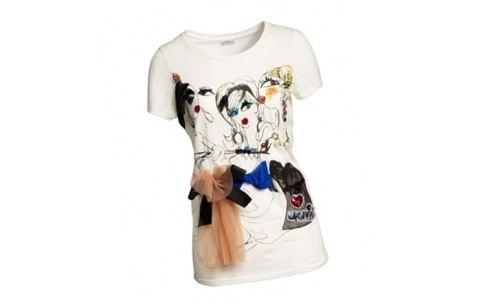 A $20 t-shirt, made in god-knows-where, for $1559.00?
For $1,559.00, I can buy myself any of these REAL Lanvin dresses.
In the words of our favorite housewife, Nene Leakes, "You done  lost your damn mind."