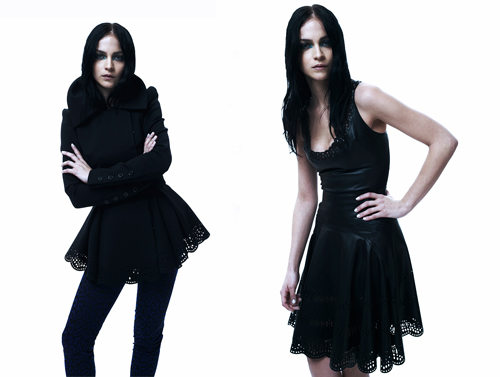 Zac Posen goes dark and edgy for Pre-Fall 2011 with strong animal prints, leather piecework,  bohemian inspired fur coats, and hem lace detailing- a noticeable trend we've been seeing in 2011 collections.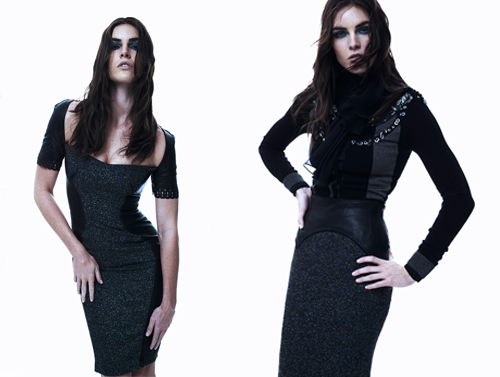 Posen reveals a striking dress and jacket with a green leafy print that is oh-so-vivid with color and texture.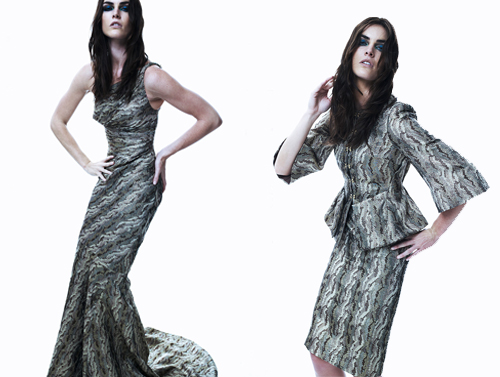 A stand-out in the collection is the stunning red-carpet-worthy snakeskin dress, which fits the model like a glove.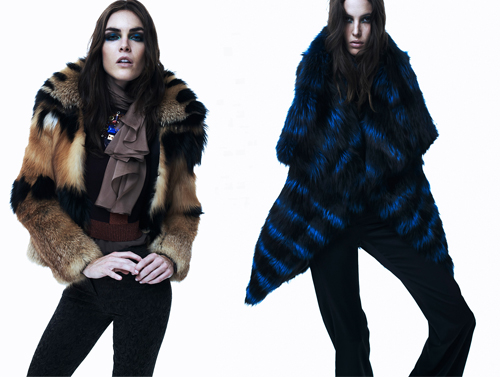 The fur…ohhhh…the fabulous fur.  I'm not sure if it's real, but the bohemian brown and black fur is a jacket that I might consider killing baby unicorns for.
What's your favorite in Posen's collection?
Photos Via Zac Posen