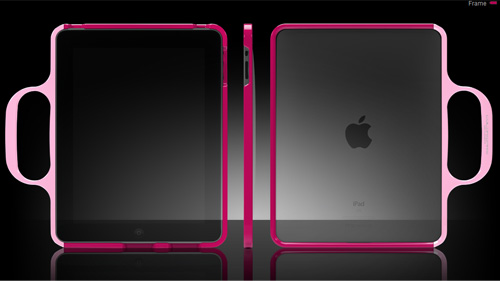 iPad has a friend and it's called the Colorware Grip for the iPad. It's a mouthful, I know, but it's obviously Russian with a long name like that. I call it Grip for short.
And it's adorable!
Grip has 46 crazy colors to choose from, or you can customize it to your own color. Accent the handles in Diamond White and the frame in Glamour Pink, or get festive for the holidays and go Candy Apple Red and Alpine Green. Who cares? Grip will do whatever you want.
Just pay it $300 first, bitch.
---

Mei Tan is currently obsessed with lace-up booties, anything by Marc Jacobs, sleeping in until noon, and "winning."
All author posts