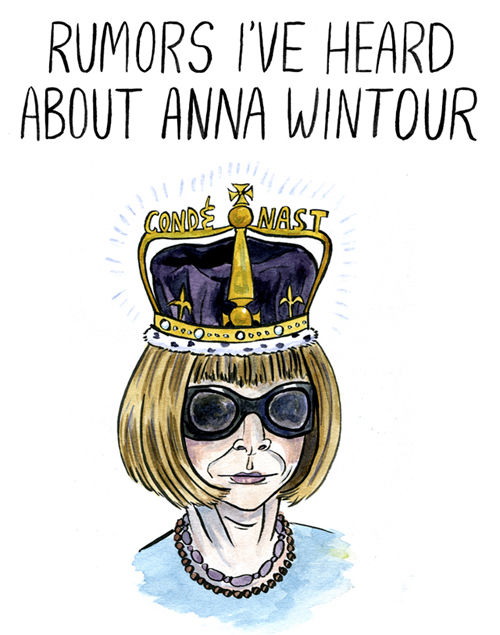 We've all heard the rumors about Vogue Editor Anna Wintour, be it from watching the Devil Wears Prada's Miranda Priestly, a character which was rumored to be based on the elusive sunglass-clad editor, or juicy tidbits from Tim Gunn's best-selling book, Gunn's Golden Rules.
In a hilarious caricature piece, The Hairpin enlisted talented illustrator Lisa Hanawalt for an illustrated post called, Rumors I've Heard About Anna Wintour.
The piece features Anna Wintour in cartoon form illustrating rumors like, "she sleeps in a Louis Vuitton trunk during power naps" or  "junior staffers can't look at her directly" and more outrageous and funny rumors of the fashion icon.
We've included a few of our favorites below and also be sure to visit The Hairpin to view more images of the illustrated Wintour.