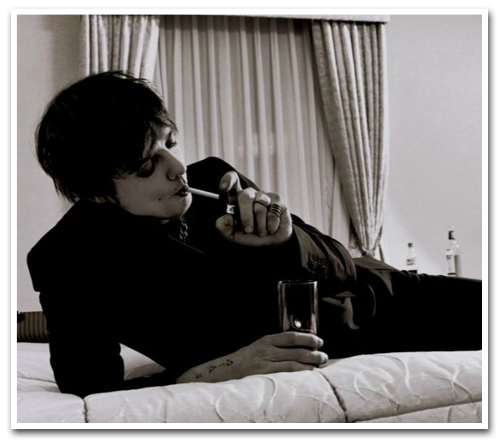 Pete Doherty 2008 by Kevin Westenberg, Tirage Crystal Fuji Archive
The Beautiful People exhibit, hosted by the Galerie Le Cabinet Des Curiex in Paris may not be what you expect. Rather than hosting a shrine to conventional beauty (like those of Brad Pitt and Sienna Miller), this group exhibition celebrates a-typical beauty.
The likes of Madonna, Tim Burton, Grace Jones, David Lynch, Siouxsie Sioux and numerous other unconventional beauties shot by several photographers will be on display from December 7th until January 28th.
The exhibition also serves as a tribute to Marilyn Manson's track, which also shares the same title. The lyrics "Hey you, what do you see? Something beautiful, something free" perfectly convey the intentions of the show, which is about the freedom of beauty that extends beyond the conventional.
In the end, true beauty transgresses in form and nature, rather than conforming to symmetry and social whims.
To see more images from the exhibit, click here.
[nggallery id=144]
---

Saron is a writer and student born in Ethiopia and raised in Washington, DC. She is incapable of keeping a phone for longer than a few months, exclusively wears Miss. Dior Cherie, and her guilty pleasures include any novel written by V.C. Andrews (don't judge), Essie's "Little Brown Dress", and Stoli. She is currently obsessed with the poetry of Edmund Wilson and The Arctic Monkey's latest album "AM".
All author posts