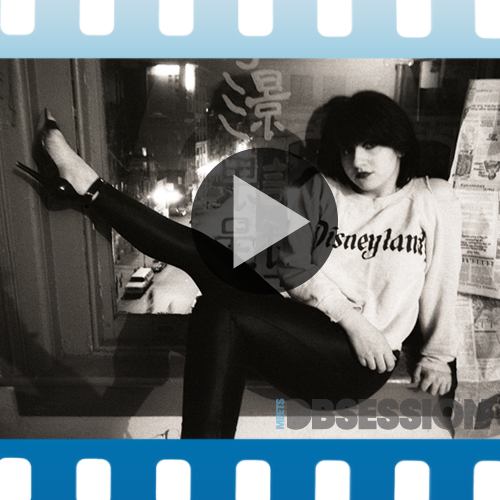 I haven't been this excited for a movie since the announcement of Bill Cunningham NY, and if you're a culture enthusiast like me, you should be too.
Blank City is a documentary directed by Céline Danhier that focuses on the New York No Wave Cinema movement that was prominent in the mid-70s and 80s.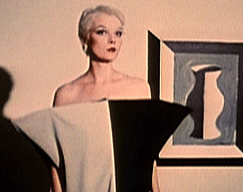 The documentary gives a rare glimpse of the underground DYI art and film scene through compelling interviews with notable figures like John Waters, Steve Buscemi, Vincent Gallo, Blondie's Debbie Harry, Hip Hop legend Fab 5 Freddy, Thurston Moore of Sonic Youth, photographer Richard Kern as well as Amos Poe, James Nares, Eric Mitchell, Susan Seidelman, Beth B, Scott B, Charlie Ahearn and Nick Zed.
Here's the synopsis that was posted on the official movie website:
Blank City tells the long-overdue tale of a disparate crew of renegade filmmakers who emerged from an economically bankrupt and dangerous moment in New York history. In the late 1970's and mid 80's, when the city was still a wasteland of cheap rent and cheap drugs, these directors crafted daring works that would go on to profoundly influence the development of independent film as we know it today.

Directed by French newcomer Céline Danhier, BLANK CITY weaves together an oral history of the "No Wave Cinema" and "Cinema of Transgression" movements through compelling interviews with the luminaries who began it all.
And the best part?
The movie is filmed to the soundtrack of Patti Smith, Television, Richard Hell & The Voidoids, The Contortions, The Bush Tetras, Sonic Youth and many more.
Really, what's not to love about this documentary? The soundtrack alone is worth a buy.
The Blank City documentary will open in May and June at select theaters nationwide (see schedule beneath trailer).
Check out the must-watch trailer below.
[vimeo clip_id="21412515″]
• Opens Wednesday April 6, 2011 @ IFC Center, New York City
Find out more about times and tickets here
• Opens Friday, May 6, 2011 @ Denver Film Center, Denver CO
• Opens Friday, May 20, 2011 @ Landmark Kendall Square, Boston MA
• Opens Friday, May 27, 2011 @ Landmark Nuart, Los Angeles CA
• Opens Friday, June 3, 2011 @ Landmark Theater, San Francisco CA
• Opens Friday, June 3, 2011 @ Landmark Shattuck, Berkeley CA
• Opens Friday, June 10, 2011 @ Landmark Ritz at the Bourse Philadelphia, PA
• Opens Friday, June 17, 2011 @ Landmark E Street Cinema, Washington DC
• June 10-11 @ Wexner Center for the Arts, Columbus OH
• Opens Friday August 12, 2011@ Northwest Film Forum, Seattle, WA