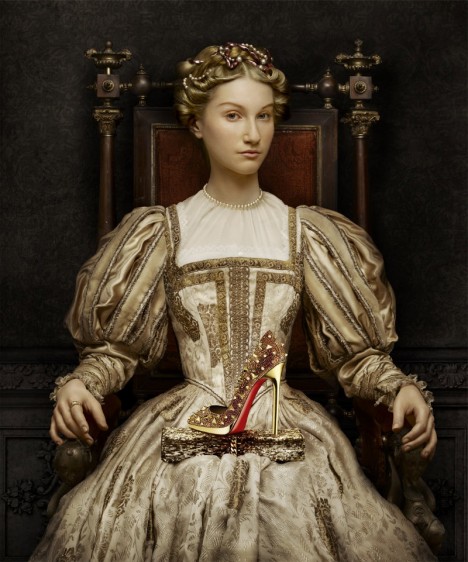 Teaming up with photographer Peter Lippman, Christian Louboutin has created a sneak peek into his latest collection that is truly inspired. That is, inspired by iconic portraits.
In his much-anticipated Fall 2011 lookbook, classic paintings such as Whitler's Mother and Francisco De Zurbaran's Saint Dorothy are depicted holding Louboutin's latest creations.
A wonderfully eccentric idea, the images showcase Louboutin's collection splendidly, and solidifies that he is not only a premiere shoemaker, but a true artistic visionary as well.
In releasing his lookbook, it is not only Louboutin's superb designs that have left the fashion world buzzing, but his presentation as well. Christian Louboutin has been graced with a success that very few shoemakers have lived.
It goes without saying that he along with an extremely elite group of his peers, are the crème de la crème when it comes to style, quality, and workmanship.
Tags:
Christian Louboutin
,
footwear
,
Peter Lippman
,
Saint Dorothy
,
Whitler's Mother