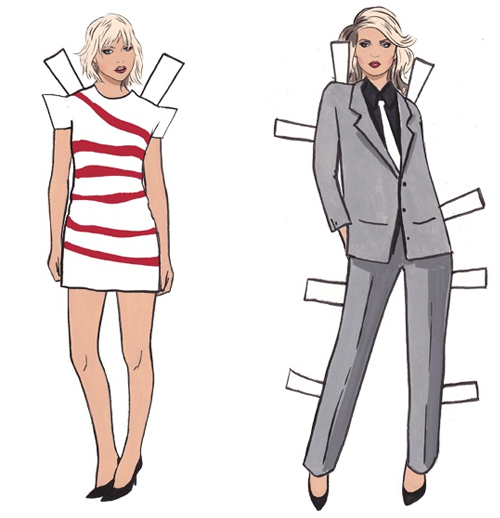 Is it ever okay for a grown woman (or man) to have a collection of paper dolls?
That's a hell to the yes with these bad ass paper dolls made in the likes of Debbie Harry, Lady Gaga and Kate Moss by I Love Mel.
Check out more of these fabulous pop culture icon paper dolls here.