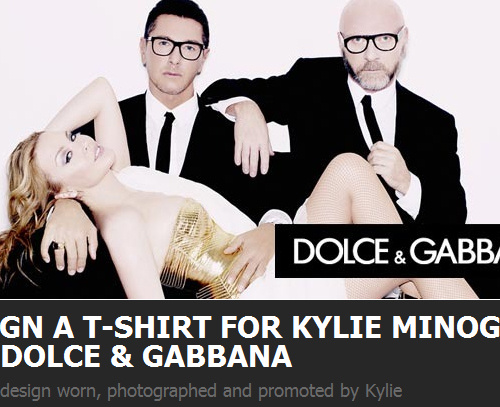 If you're a designer, perhaps you might be interested in Kylie Minogue and Dolce & Gabbana's graphic designer/illustrator contest.
Or maybe not, because we know how most of you feel about free work contests.
Here's more for those of you that are interested…
The fashion design duo and singer are looking for graphic designers or illustrators that wish to create art inspired by Minogue's Aphrodite- Les Folies tour.
Entrants would submit their designs for a chance to have their work produced on a t-shirt that would be worn by Minogue in a photo shoot.
You can read more about the contest here