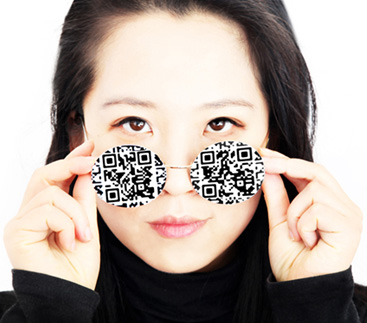 Remember Yiying Lu?   The super-talented Australian artist and high-tech entrepreneur who created our fashion illustrations for the first issue of Meets Obsession Magazine?
Well, she just created the new YES VEGAS! marketing campaign and logo for the Nevada Development Authority!
Shades of Milton Glaser!
Photo: John Doffing
Yiying Lu's new custom wall graphics company, WALLS 360, recently opened up a giant, state-of-the-art on-demand production facility in Las Vegas.
"In selecting the location for our new headquarters and on-demand wall graphics production facility, we considered North American locations from New York to Silicon Valley – and pretty much everything in between," said Lu.  "After weighing all the options, we said 'YES' to LAS VEGAS!"
Congrats, Yiying, and keep up the great work!
P.S. If you want a Yes Vegas! Yiying designed t-shirt, you can buy one here.