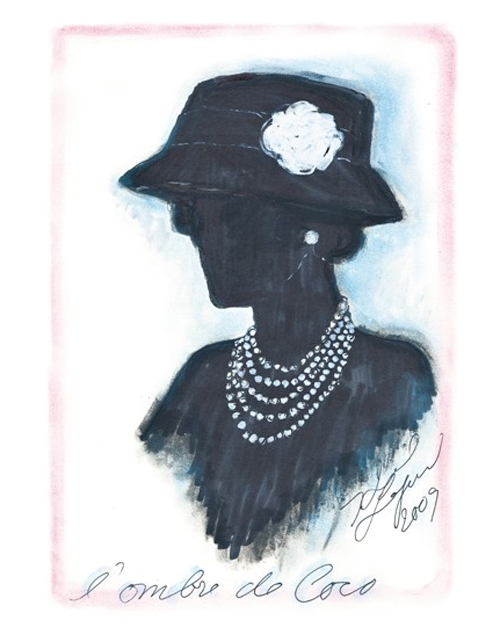 Karl Lagerfeld can add artist to his resume with a series of sketches that he created for Justine Picardie's re-released book, Coco Chanel: The Legend and the Life.
Apparently, Lagerfeld loved Picardie's book so much, that he created sketches that will be featured in the new version.
The re-released Coco Channel biography will launch in France on March 24th at a cocktail party and book signing hosted by Lagerfeld and Picardie.
To check our more Lagerfeld sketches, click here.