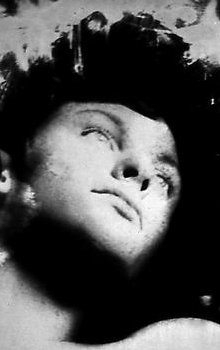 A David LaChapelle exhibit is currently on display at the Michelman Fine Art Gallery on Madison Avenue. The show opened May 5th and will run through June 15th, 2011.
The three week exhibit will feature a broad range of LaChapelle's work from 1983 to 1987, including some of his works that have not been exhibited in nearly 20 years.
Conceived and curated jointly by Fred Torres, Rebecca Michelman, Patrick Toolan, and David LaChapelle, the exhibit explores the beginnings of LaChapelle's early work on the topic of religion, sex, death, politics, money and consumption.
The exhibition, "David LaChapelle Early Work: 1984 –1987" will run from May 2nd – June 15th at 1020 Madison Avenue, 3rd fl, between 78th St and 79th St. Gallery hours are Monday through Saturday, 10am-5pm.