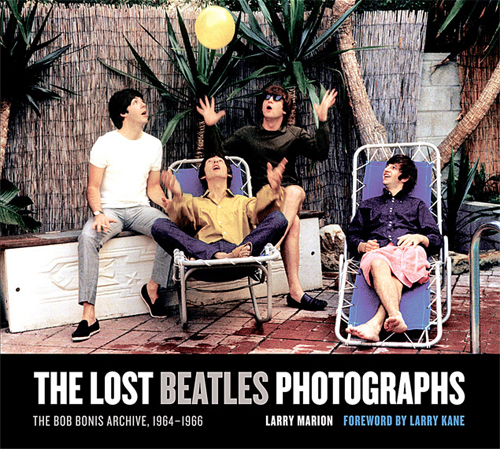 A book was just released by Larry Marion revealing never-before-seen photographs of the 1960's English rock band The Beatles.
The 192-page book, titled The Lost Beatles Photographs, chronicles the Beatles through photographs taken by then tour manager Bob Bonis, who served for all three US tours of The Beatles in the 1960's.
According to a book description published by Harpers Collins, Bonis took over 900 photographs of the band, adding:
Unearthed after forty-five years, the photos that comprise The Lost Beatles Photographs form a groundbreaking portrait of the most iconic band of the twentieth century at a pivotal time in their career, conquering America.

Bonis's photos offer fans unprecedented, behind-the-scenes access to The Beatles during their breakthrough moments on the world stage, from rehearsing backstage to stellar performances in concert. Here are John Lennon, Paul McCartney, George Harrison, and Ringo Starr in casual moments, in rehearsal, in concert, in dressing rooms, on vacation, at press events, on the road.
The Lost Beatles Photographs retails for $18  and can be purchased at Amazon.com by clicking here.
In the meantime, enjoy a few of the photos taken of the Fab Four by Bob Bonis.