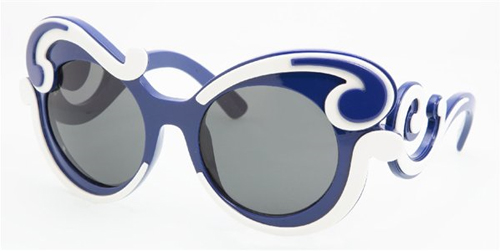 As part of Prada's spring campaign, they have commissioned illustrators Ivo Bisignano, Marcela Gutierrez and Andrea Tarella to feature their minimal-baroque inspired sunglasses in a series of drawings.
And look at all the wonderful things they came up with! Dogs in sunglasses. Eagles in sunglasses. It's like one big head trip between Prada and you!
Prada, I like where you're going. I like it a lot.
---

Mei Tan is currently obsessed with lace-up booties, anything by Marc Jacobs, sleeping in until noon, and "winning."
All author posts