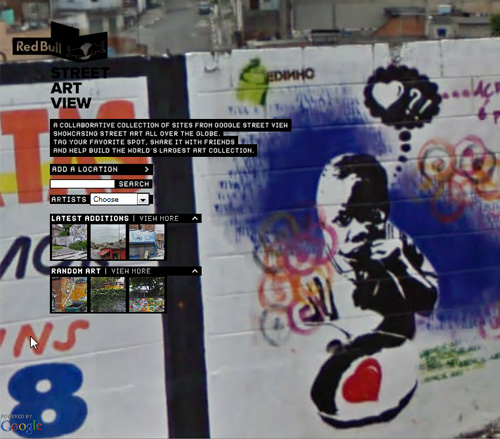 Red Bull demonstrates the power of collaboration and Google with a Red Bull powered Street Art View.
The newly launched website allows anyone to zoom into the map, walk around using Google Street View technology, and tag street art, which will then be searchable by users who want to use Street Art View for an interactive tour.
Currently, the project currently hosts over 700 pieces of street art.
Cool, huh?
You can check out Red Bull's Street Art View here.