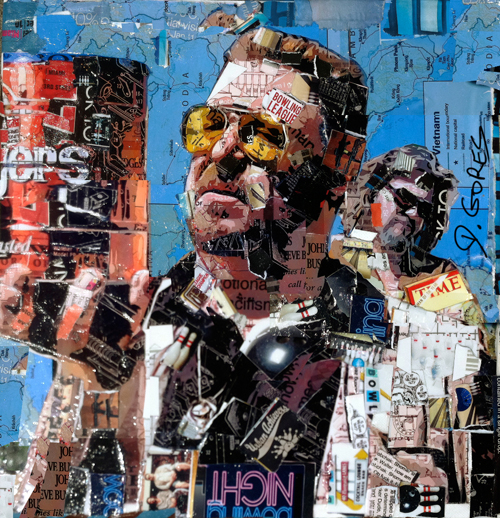 You've always known that The Big Lebowski and Pulp Fiction were pieces of cinematic art, but now you can see The Dude, Jules Winnfield, and other Quentin Tarantino and Coen Brothers character icons immortalized in paintings and prints at Spoke Art's current exhibit.
The Quentin vs. Coen art exhibit, which first brought cult classic icons on canvas to New York City opened at Spoke Art in San Francisco on June 2nd and will run through June 30th.
There, you can peruse the exhibit that features over 100 artists who have created prints and paintings focused on scenes, characters and films of Tarantino and Coen Brother projects. If you're in love with a particular print, you also can buy a copy there.
Early arrivals that attended the opening night event were treated to a free Lebowski print, but the exhibit promises plenty of works worth opening your wallet for.
Spoke Art is located at 816 Sutter Street, San Francisco, CA and is opened from Tuesday through Sunday, 12pm-6pm.