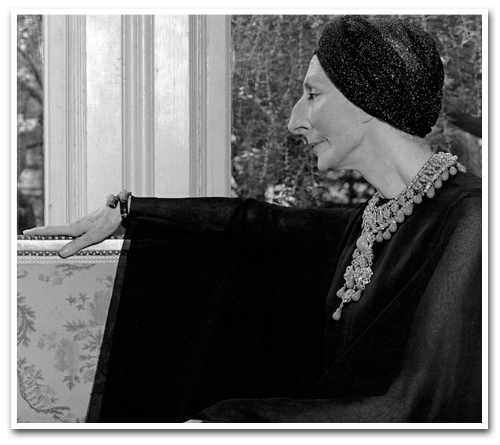 Sofia Coppola, responsible for highly acclaimed films like Lost in Translation, Marie Antoinette, and The Virgin Suicides, has been tapped to guest curate the latest celebration of Robert Mapplethorpe's work, an exhibit which will run through January 7th at the Gallery Thaddeus Ropac.
In partnership with the Mapplethorpe Foundation, the exhibition will feature images pulled from the foundations extensive archives. Mapplethorpe, the archetype for controversial visual art, found acclaim through his explicit photographs which challenged everything about conventional sexuality. Although these shocking images found Mapplethorpe's niche as an artist, Coppola has exposed a side of Mapplethorpe that is largely shadowed by his more progressive works.
A wonderful combination of Coppolla's knack for the aesthetic and Mapplethorpe's ability to create scenes that use reality to incite both beauty and conversation, this exhibit marries the talents of both artists to create a retrospective that is poignant in the most affective way.
Check out some of the photos  from the exhibition below:
[nggallery id=142]
---

Saron is a writer and student born in Ethiopia and raised in Washington, DC. She is incapable of keeping a phone for longer than a few months, exclusively wears Miss. Dior Cherie, and her guilty pleasures include any novel written by V.C. Andrews (don't judge), Essie's "Little Brown Dress", and Stoli. She is currently obsessed with the poetry of Edmund Wilson and The Arctic Monkey's latest album "AM".
All author posts