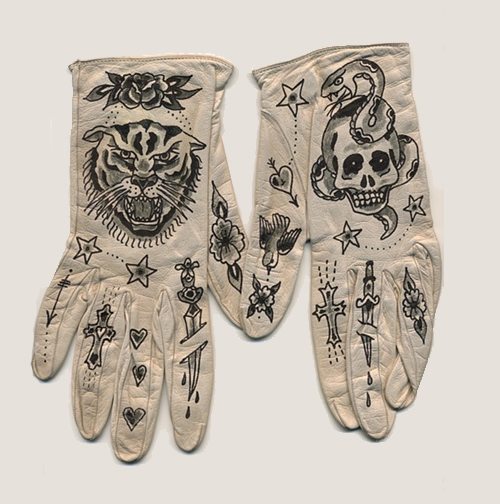 I am always intrigued by art that has some innate tension caused by the juxtaposition of discordant ideas, mediums and/or methods. Tattooed Gloves by Ellen Greene is exactly that sort of work.
Her artist's statement explores the tension by the traditional masculine art of tattooing and the feminine gloves and the result of combining the two.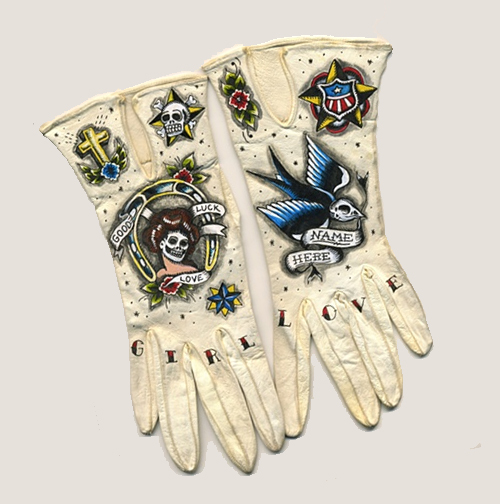 What strikes me the most are the last few lines of the artist's statement, "These gloves are not wearable. They are art."
The artist has taken motifs that are usually worn under the skin, placed them on an accessory worn above the skin, and for some, used to cover tattoos, and the end result of the process is an artifact that cannot be worn.
Add that to pretty awesome tattoo design work and you've got art worth obsessing over.
Check out the full gallery at Ellen Greene's website….. As with most traditional tattoo designs there is a fair amount of boobies and genitalia, so consider it NSFW except for the most liberal office places.