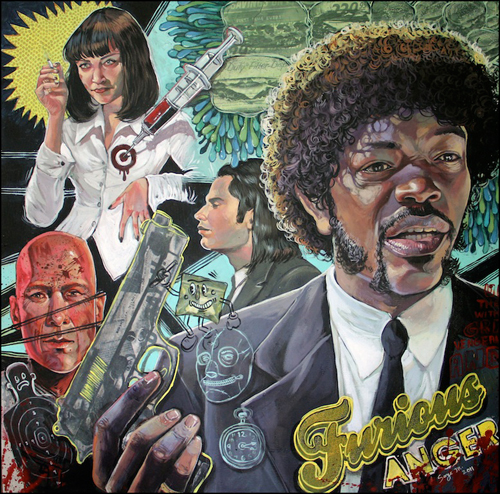 The Quentin vs. Coen Tribute exhibit opens tonight in Manhattan and Spoke Art, the curator of the show, just sent us 43 more reasons why you must attend.
Check out the gallery below which shows a sampling of the artwork you'll see at at the exhibit opening tonight, or until April 9th, the day the exhibit closes.
Spoke Art and Ken Harman from Hi-Fructose Magazine will host an opening reception tonight from 6pm until 11pm at the Bold Hype Gallery located at 547 W 27th St, 5th floor.
Click on the images below to enlarge.