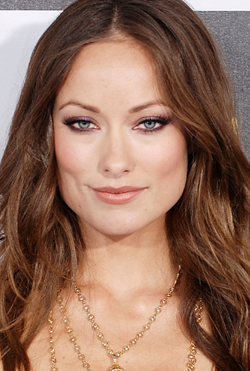 I love Olivia Wilde. Ever since Alpha Dog. And in my book, she's one of the hippest chicks around, as evidenced by her impressive pop culture knowledge.
Want to achieve the sexy, smoky eye look that she sported for the 2010 Independent Spirit Awards? Read on!
What's key about Olivia's makeup here is that she's chosen one area to super sexify—her eyes.
The rest of her face is nice and neutral, with just a hint a natural-looking color.
The Beauty Breakdown
To start, moisture your face fully, then follow with your tried-and-true foundation. I swear by Neutrogena's Oil-Free Moisture and Healthy Skin Liquid Makeup in Classic Ivory.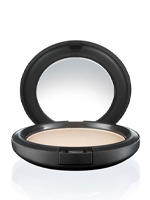 Set with M·A·C Select Sheer Pressed Powder, which will give you a nice, light layer of coverage. Or use your regular powder if you have a brand you love.
Next, you'll want to add some subtle color. Give your mirror a super wide smile—this makes it easy for you to find the apples of your cheeks. Using a blush brush, apply NARS Blush in Sex Appeal to your apples only, stroking toward your ears. This will give you a healthy looking flush, right in the middle of your face, versus a way rouged-up, clown-like look that is never an attractive option. EVER.
Now you'll want to work on your eyebrows. Olivia's are thin, with high arches, so I suggest using Benefit's Brow Zings Kit in Medium if you need to do some sculpting. It comes complete with step-by-step instructions that will help you define, shape, color, and set. It also includes an excellent angling brush, as well as a pair of always-needed tweezers.
As for the all-mighty peepers, rocking the smoking eye is no easy feat. Too Faced has an awesome Smokey Eye Palette, which I suggest all first-timers try.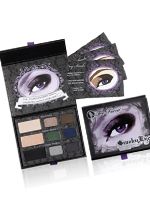 Here are some basics rules to follows:
Have a bottle of makeup remover and a couple of Q-tips by your side. Because there will be some mess, and you'll want to clean it off quickly.
Prep with a primer. Primers are important for making sure that dark-colored shadows stay put. I like Smashbox's Photo Finish Lid Primer, because it goes on really smooth and can also be worn solo when you want a nice neutral eyelid.
Apply two colors to your lids. For Olivia's pretty purple look, I'd start with Benefit's Cream Shadow in Toasted Mauve, which you can apply with your finger, followed by a few broad strokes (with a brush) of MAC's Eye Shadow in Vibrant Grape. Make sure to keep the color on your lower lid. Use remover to erase anything that strays toward the brow bone.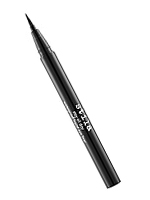 Use liquid. Liquid eyeliner really works the best when going for a super dark lined eyelid. I find that pencils are more prone to smudging, and the liquid really pops against dark shades. I like Stila Stay All Day in Black.
Once your liner has dried, carefully curl your lashes. Tarte has the best tool, in my book.
Then apply Urban Decay's Cannonball Ultra Waterproof Mascara in Black (see my previous Beauty Breakdown for an excellent application trick.)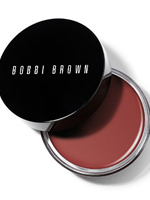 As we near the finish line, you'll want to bust out Bobbi Brown Pot Pouge for Lips and Cheeks in Blushed Rose. I love this stuff because it gives lips a perfect, pouty shade and can also be used on cheeks. Just dab two small, light dots on each of your apples, then blend. Make sure to only use a touch—you just want to add a little extra oomph to your already finely flushed cheeks.

Lastly, add a layer Sephora's Super Shimmer Lip Gloss in Pink-O-Lada to give your lips some shine. And take the gloss with you—you'll want to reapply through the evening.
Now go on, hit the town, and get wild!
---

Susan is a freelance writer, born and raised in NYC and currently based in Brooklyn. She's the senior beauty editor for Meets Obsession, and also writes for online publications such as Mamasarollingstone.com, TueNight.com.
and The Huffington Post. Susan had a serious candle hoarding issue that she has no plans to address. She's currently obsessed with Marc Jacobs' new beauty line, her black Zara moto jacket, and Aaron Paul.
All author posts