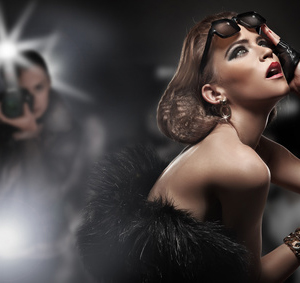 It's the tiny tricks that can make you look fantastic in photos. And don't lie—you care; there's nothing worse than being tagged in a Facebook photo that is totally unflattering, or being Retweeted into Twitterverse with a double chin.
But if you know how to pose properly—like celebrities do on the red carpet—you'll almost always look slimmer and trimmer in photos. Check out these simple tips.
The Turn Trick. Turn sideways when someone is snapping a full body shot of you, placing one foot forward and putting your weight on the back foot. This stance is an instant slimmer. Posing straight in front of the lens can make you look boxy and stocky.
Head Forward. Make sure you are always pushing your head slightly forward. This will ensure that you won't be snapped with what looks like a double chin. You can also try the tongue trick—press it to the roof of your mouth and push it against your teeth. Sounds silly, but it works.
Don't Slouch. Straighten up! Pull your shoulders back and put your chest forward a touch. Elongating the body will slim you down in any photo op. Also, make sure you are holding your arms away from your body.
Smile! Don't be afraid to show your pearly whites. You'll always look better if you appear happy to be in the shot.
My Favorite Photo-Friendly Makeup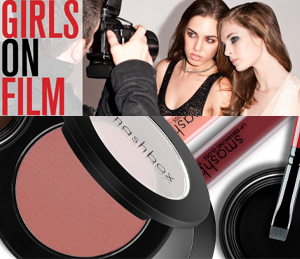 Smashbox's awesome collection, Girls on Film, is all about being photo-fabulous.
I especially love the Lip Enhancing Gloss in Rustic Pink and the Blush Rush in Soft Nude, which I always wear when I'm going somewhere I know I'll be snapped.