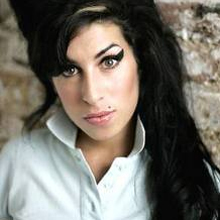 I'm incredibly sad about the passing of Amy Winehouse. She was an amazing talent—and trendsetter—and 27 is too young for anyone to die, rock star or not.
There are many layers to her tragic death and many interesting (and not so interesting) articles being written about her untimely tragedy. This is not one of them.
I'd rather celebrate the late singer's life—both her music and her brave, bold style. This was girl who was not afraid to show off a bitchin' beehive hairdo, something that had not been done since the sixties. And when it came to makeup—she took the cat eye look to a whole new level.
So in honor of Amy, here's an extreme liquid liner lesson. I tested it out while listening to a slew of her songs, including my favorite, Tears Dry on Their Own, programmed on shameless repeat. Whether you liked her music or not, it's hard to deny Ms. Winehouse had an awesome gift, for music and for style.
And thanks to these mediums, she'll always be alive in spirit.
HOW TO CREATE AN AMY WINEHOUSE EYE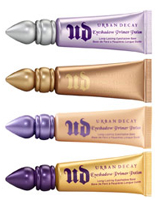 Begin with an eye shadow primer, such as Urban Decay's Primer Potion in Greed.
Next, cover your entire lid with a gray-toned shadow. I used MAC's Eye Shadow in Scene. Let that set, then use a jet black eyeliner pencil to create your wing-tipped eye design.
It's ok if you mess up–keep remover and Q-Tips on hand. This step is for perfecting your cat-eye curl, so it's alright to erase as needed. That's why you are using a pencil.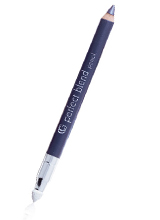 You can make it as bold (going all of the way up to the tip of your eyebrow) or as coy (giving the eye's outside edge just a slight, turned-up tip) as you'd like. Also, make sure to lightly line your under eye.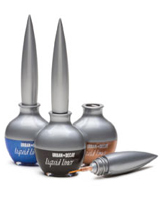 Once you are satisfied with the cat eye you've created, it's time to make it stick. I'm in love with Urban Decay's Liquid Liner, but you should use whatever liquid liner you like best (in a deep black color, of course). Slowly, trace over your penciled line with the liquid. And don't rush! (I used Back to Black as my 4-plus minute timer.)
Again, wait until dry (and you're happy with your look), then curl lashes carefully (you don't want to smudge) and coat twice with a black, waterproof mascara.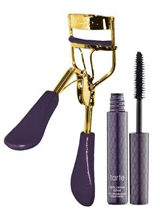 And you're done. If so inclined, I suggest giving thanks by doing a quick jig to In Your Bed. That's what I did, and it made me feel grateful. And so incredibly lucky to be alive.
---

Susan is a freelance writer, born and raised in NYC and currently based in Brooklyn. She's the senior beauty editor for Meets Obsession, and also writes for online publications such as Mamasarollingstone.com, TueNight.com.
and The Huffington Post. Susan had a serious candle hoarding issue that she has no plans to address. She's currently obsessed with Marc Jacobs' new beauty line, her black Zara moto jacket, and Aaron Paul.
All author posts