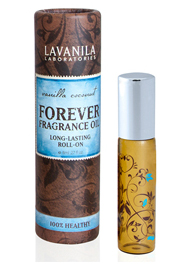 I love the smell of coconut. I love the smell of vanilla. And I LOVE any kind of fragrance that I can easily carry around with me and roll on. So, naturally, I love Lavanila's Vanilla Coconut Oil, because it is each and every one of these things.
Oh, and it also contains Tahitian tiare flower and sweet almond oil, the scents of which I find incredibly soothing and mood boosting—also, stress-busting.
Last week was a doozy for me, and I kept Lavanila's oil on hand each day. I reapplied often (the smell is nice and light), and at one point put a tad on my temples.
My mild headache was gone within a matter of minutes, which makes sense to me now: apparently tiare flower has been known to relieve migraines, earaches, and all sorts of other ailments.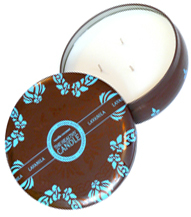 So now I plan to scent my apartment with this candle, slather myself in this body butter, and shave my legs with this 2-in-1 body wash.
And hopefully, I'll be calmer because if it.
Tags:
Lavanila's Vanilla Coconut Oil