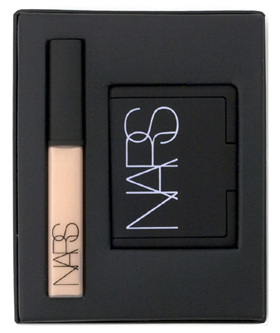 Francois Nars has always been edgy when it comes to naming his shades.
Consider Sex Appeal, a sultry, soft peach that's perfect for livening up pale faces. Or Easy Lover, an ultra-sheer hot pink that makes any pair lips instantly irresistible.
Perhaps most aptly named is Orgasm—one of Nars' best-selling shades and my all-time favorite blush.
Its shimmery pink-and-peach-with-a-hint-of-gold hue is universally flattering, and it definitely leaves cheeks with a (dare I say?) just-had-sex flush. Same goes for Super Orgasm, which also comes in a gloss.
My newest NARS discovery is a gift set–the Striptease Lip Gloss and Deep Throat Blush Duo. I grabbed it to give to a friend for her bachelorette party. However, I have to admit it that it never made it out of my own makeup case.
The gloss lives up to its name—it's essentially nude with just a tiny touch of beige. Great for layering over other colors (I suggest Misbehave or Turkish Delight), it's also super sexy when worn solo. Perfect if you're trying to achieve a barely there, come-hither pout for the bedroom.
The blush is also awesome: similar to Orgasm except matte, so it's a good choice if you like to keep shimmer to a minimum. Like all of NARS' blushes, it goes on soft and smooth, and its creamy texture makes it easy to blend with other shades.
As a set, this duo most definitely gives you a super sensual and suggestive look for behind closed doors. And once again, NARS has nailed it with the name.
Tags:
Francois Nars
,
NARS Cosmetics
,
Striptease Lip Gloss and Deep Throat Blush Duo