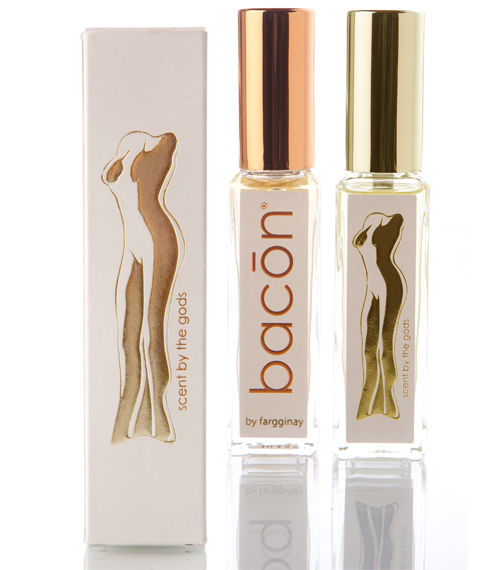 Ever heard that bacon makes everything taste better?
How about making you smell better?
Yes, according to Fargginay, a company that makes  bacon scented fragrances.
Bacōn is a unisex fragrance that can be worn by "men, women and vegans alike" and was inspired by The Legend of Fargginay.
The story goes that in 1920, butcher Fargginay discovered that bacon elevated his customer's moods and decided to make some super secret fragrance that he sold to "stars and heads of states".
Fargginay's  Bacōn fragrance is "carefully crafted with bergamot, orange, lime, grapefruit, black pepper, cedar wood, vetiver & guaiacwood a dash of savory, 2 pinches' of salty goodness and the secret formula."
Apparently, the fragrance won't make you smell like a cooked pig, as the bacon is the bottom note of a combination of essential oils, flowers, and herbs.
No word yet on if wearing said fragrance will attract a pack of hungry dogs that might try to eat you.
The Bacōn fragrance retails  for $36 and comes in two varieties; Bacon Gold, "a memorable sizzling citrus" and Bacon Classic, a "spicey maple aroma".
Tags:
Bacōn
,
Fargginay
,
Frangrances
,
Perfume