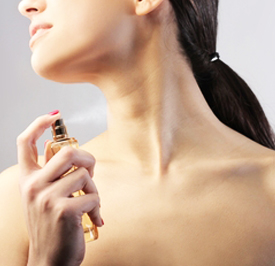 Tired of spritzing on the same old floral and fruity scents each day?
Artist Cherry Tree has the perfect solution.  She has invented a system for fermenting her own pee and turning it into her own au naturale perfume.  While her bottled eau de toilette is not currently for sale, she has been thinking up ways in which the public could purchase her distilled pee or even manufacture their own.
Tree has also experimented with numerous mixtures and methods of making the perfume which, the artist attests, actually smell great. Apparently her diet impacts the scent of each batch.
While I'm not too keen on dousing my skin in another person's pee, even if it smelt like daisies, I'm curious if wearers of Tree's special scent would smell delightful or just like they peed their pants.
It certainly makes the new "2nd (Alan) Cumming" perfume sound a lot more tame.