One should always choose their summer scents carefully, because there's nothing worse than reeking of a pungent perfume on a hot summer day. Check out the following choices: all are light, carefree, cool and crisp–perfect for your  summer days, and nights.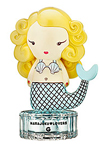 I'm a fan of pretty much everything the great Gwen Stefani creates, and her Harajuku Lovers line is no exception. I'll be honest–it was the mermaid bottle that got me to grab G of the Sea off the shelf. But its heavenly berry bouquet, combined with a sweet, subtle hint of jasmine, quickly made this my 2011 summer scent staple.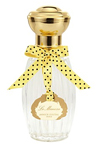 A cocktail for your skin, this energizing spritz is another one of my new favorites. It's musky, but in a refined, understated way, and still lingers on me ever-so-lightly at the end of the day. LOVE.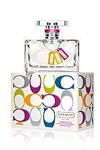 With juicy notes of guava, freesia, marigold and mandarin, this scent is extremely sexy. It's playful, but also has an elegant air—one you would expect from Coach—and is perfect for those ready-to-impress summer parties.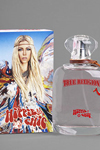 Nothing says summer like a Woodstock-esque concert in the park. I love True Religion's Hippie Chic because it's fruity and floral but not over-the-top (i.e. you won't smell like an over patchouli-ed 1960s specimen). It's got just enough groove.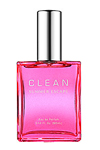 Bergamot blends with sweet orange and water lily to create a lovely, light, life's-a-beach aroma. Perfect for picnics or bonfire barbeques.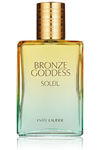 Estee Lauder Bronze Goddess Soleil
Embracing your inner goddess is easy when you use a spritz of this stuff. And with a top note of Sicilian Citron (among others, of course), I'm sold.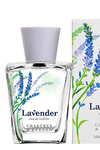 Crabtree & Evelyn Lavender Eau de Toilette
This lovely lavender perfume is perfect for a summer day in the park. It's also a great choice if your skin is super sensitive: it's free of parabens, phthalates, and other icky irritants.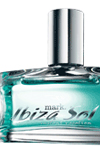 You are on instant vacation when you indulge in this magical, maritime scent. Notes include honeysuckle, pear, white geranium and musk. I keep a bottle on my desk for break time: a few quick sniffs and I am swept away. Until the boss calls back.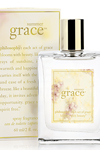 Easy and breezy, Summer Grace is a nice, natural scent that goes on smooth. I sometimes use it as room spray—it gives my bedroom a subtle, sexy hint of summertime, which is often very necessary during those dank July days in NYC.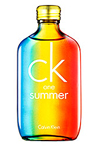 I love this one because it's unisex. And nothing is sexier than a little summertime sharing.