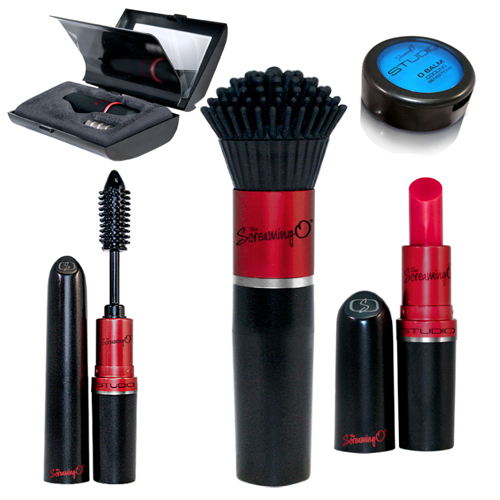 Forget about The Rabbit!
According to Fashionista, there is a new line of sex toys that resembles various components of your makeup bag, courtesy of the adult toy company, The Screaming O.
The new line is called the Studio Collection and oddly resembles MAC makeup products. There are lipstick, mascara, and makeup brush vibrators, orgasm enhancing lip gloss, as well as warming and cooling balms disguised as eye shadows.
Talk about a great stocking stuffer!
All products are under $35 and can be purchased here.
---

Bridget is a writer, stylist, and vintage clothing dealer based in Kennett Square, Pennsylvania. Bridget enjoys spending time with her boyfriend and guinea pig, and in her spare time sells vintage at local flea markets . Bridget is currently obsessed with Zooey Deschanel's wardrobe on New Girl, Moroccan food, and microcars.
All author posts