Dear Beauty Bitch:

What foods can I eat to maintain good skin?

Tina Y., New York, NY



Dear Tina:
A great question!
Food plays a big role in the health of our skin, and knowing what fare is beneficial to you can help prevent major beauty bitches down the road.
One quick note: a health editor I am not. Be mindful of any food issues or allergies you may have: nuts, for instance, can kill (crazy as it sounds). And if you're lactose intolerant, of course you should avoid dairy. Any skin-saving benefits are not worth a potential risk to your health (or feeling like crap, for that matter).
So with that said, I'll start with what is perhaps the easiest type of food to add to your diet: those high in water content. If you're already a fruit and veggie lover, you're set. Leafy greens, tomatoes, cucumbers, watermelons, and oranges are all excellent hydration boosters. They improve skin's texture, flush out toxins, and can increase cell turnover (which helps ward off wrinkles).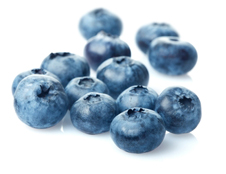 You can also keep your face in good shape by adding antioxidants to your diet. Foods such as spinach, blueberries, sunflower seeds, and tomatoes help protect your skin from free radicals—those pesky particles that age skin and are brought on by sun damage, smoking, and pollutants in the air.
You're also in luck if you're a sushi lover: raw proteins have been known to firm skin cells. And salmon (my own personal fave) is packed with omega-3 fatty acids, which help fight acne, keep skin cells moist (which gives you that youthful glow), and have even been known to soothe psoriasis (and is also great for dry skin in general).
Other foods filled with omega-3s include herring, trout, mackerel, avocado, olive oil, flaxseed nuts, walnuts, beans, and broccoli.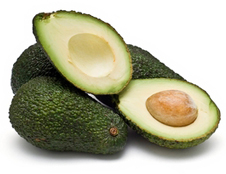 Plus, these fabulous fatty acids also help ward off depression, which is an awesome extra for someone like me.
And finally, low-fat dairy can work wonders for lifeless, not-so-supple skin. Yogurt contains lactic acid, which can rejuvenate dull derma, as well as protein, which stimulates collagen. Cottage cheese is also beneficial because it boasts selenium, an anti-aging antioxidant that helps keep skin tissue intact.
If you're pimple prone, however, stay away. In many cases, dairy has been known to aggravate acne.
Tina, these are just some of the basics: there are all kinds of foods that can give you a coveted complexion, from buckwheat pancakes to bell peppers.
What's really key to remember is that the old adage is true: you ARE what you eat. If you do your research and choose your foods wisely, your skin will stay happy and healthy for a long time to come. And so will you.

Have a bitch of a beauty issue?
I'm dying to hear from you—and know I can help!
Plus, if your submission is selected, you'll receive an awesome product
tailor-made to treat your problem, compliments of Meets Obsession!

---

Susan is a freelance writer, born and raised in NYC and currently based in Brooklyn. She's the senior beauty editor for Meets Obsession, and also writes for online publications such as Mamasarollingstone.com, TueNight.com.
and The Huffington Post. Susan had a serious candle hoarding issue that she has no plans to address. She's currently obsessed with Marc Jacobs' new beauty line, her black Zara moto jacket, and Aaron Paul.
All author posts