Dear Beauty Bitch:

With winter around the corner, what can I do to keep my skin soft and supple?

I hate winter because my skin often becomes a dried, cracked mess.

Got any tips?

Becky Y., New York, NY
Dear Becky:
Keeping your skin supple during the cold winter months takes work. But if you're willing to stick to a regular routine, it can be done, no matter how brittle your skin or brutal the weather.
For the Body. If you can stand it, try not to take steaming hot showers. This sucks, I know—they feel so good, especially on a cold day—but hot water strips your skin of much-needed natural moisture. Opt for lukewarm water instead, or if you really can't stand keeping it cool, cut down your shower time.
It's best to moisturize your body right after you get out of the water, when your skin is still damp. Pat your skin dry—don't rub, then slather yourself with a heavy duty body butter.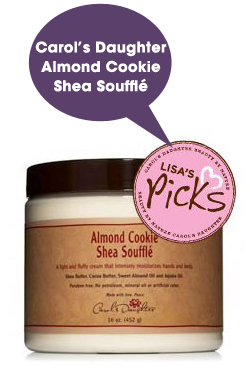 During the winter I use Carol's Daughter Almond Cookie Shea Soufflé. It keeps my skin super soft all day and is specially formulated for dry to extra-dry derma. Plus, the smell is heavenly.
Exfoliate at least once a week (in the winter, I step it up to two). By now you probably know that Bliss makes my all-time favorite scrub, however I'm also a fan of Soap & Glory's Flake Away Body Polish.
If you have super dry hands and feet, apply lotion often. I keep a small bottle of Neutrogena's Norwegian Formula Hand Cream in my bag at all times.
I also always apply Burt's Bees Peppermint Foot Lotion at night before bed. If your tootsies are super dry, try wearing these warm, shea-butter infused cotton socks during the winter. I just discovered them last year and they're awesome.
For the Face. Winter-proofing your face can be tricky, depending on what type of skin you have. My combination skin makes it an especially frustrating task, but I've found the following routine to work wonders.
Your face needs exfoliation just as much as your body, and using St. Ives Apricot Scrub once a week has done wonders for me. Again, avoid really hot water when washing your face, and use a mild, non-drying cream cleanser, such as this one from Phisoderm. Always pat dry and apply moisturizer after washing. My go-to is Neutrogena's Intensified Day Moisturizer.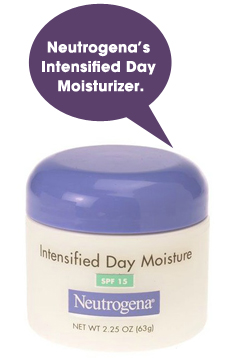 Be careful not to use too much foundation, and opt for light, creamy formulas such as Laura Mercier's Crème Smooth Foundation. Combining your base with a bit of moisturizer is also a good trick and can help prevent caking and flaking.
And don't forget about your lips!  Be sure to apply balm regularly. I just discovered La Bella Figura's amazing lip smoother, but I also love Kiehl's classic balm.
Another product to try: argan oil. It really does smooth skin and is a great pre-foundation prep. Josie Maran's is awesome, as is La Bella Figura's Moroccan Face Gold.
And finally, invest in a humidifier. (Yes, I'm a dork, but I love this cute cow one.) Steam heat steals moisture from the air, which in turn dries out your skin. Leaving one on at night while you sleep can make a big difference in softening your skin.
I hope these tips have helped, Becky. Dry skin is such a bitch, but you can beat it if you take the time to give your face and body some extra TLC.

Have a bitch of a beauty issue?
I'm dying to hear from you—and know I can help!
Plus, if your submission is selected, you'll receive an awesome product
tailor-made to treat your problem, compliments of Meets Obsession!

---

Susan is a freelance writer, born and raised in NYC and currently based in Brooklyn. She's the senior beauty editor for Meets Obsession, and also writes for online publications such as Mamasarollingstone.com, TueNight.com.
and The Huffington Post. Susan had a serious candle hoarding issue that she has no plans to address. She's currently obsessed with Marc Jacobs' new beauty line, her black Zara moto jacket, and Aaron Paul.
All author posts