Dear Beauty Bitch:
I'm going to be traveling a lot over the next two months for the holidays. Packing my toiletries is such a pain. Stuff always spills, and the TSA rules make it hard to for me to bring the things I really use because the bottles are just too big. Are there any not-too-pricy products out there you would recommend just for travel?
Jessie R., Washington D.C.
Dear Jessie:
Do I have the answer for you!
I was the exact same way and constantly bitched about packing products for trips. Then I discovered 3floz.com, which is the best site ever for scoring travel-friendly, TSA-sanctioned stuff. And you get free shipping on orders over $50, so it's a great place to stock up on portable products.
Thanks to this site, I now have a pretty well-rounded toiletry travel bag. Here's a peek at five of my faves.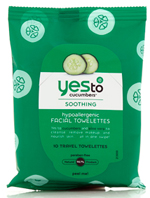 Yes to Cucumbers On-the-Go Facial Towelettes
These super small, spill-proof wipes are great for removing makeup and refreshing your face.
---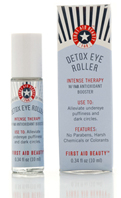 First Aid Beauty Detox Eye Roller
Lots of travel equals tired eyes, and this convenient roll-on works wonders to make me look awake (regardless of how I actually feel).
---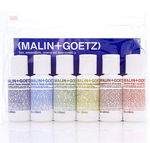 This kit has got it all: a facial cleanser, facial moisturizer, shampoo, conditioner, body wash, and body butter (which is bergamot scented—a huge bonus in my book!). And all come, of course, in TSA-safe sizes.
---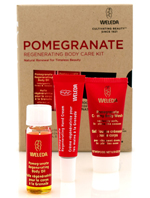 This set contains delicious smelling body oil, hand cream and body wash. And the best part is it's only ten bucks.
---

Oscar Blandi Dry Shampoo
Perfect for curly-haired girls like me that can't risk ruining a holiday blowout.

Have a bitch of a beauty issue?
I'm dying to hear from you—and know I can help!
Plus, if your submission is selected, you'll receive an awesome product
tailor-made to treat your problem, compliments of Meets Obsession!
---

Susan is a freelance writer, born and raised in NYC and currently based in Brooklyn. She's the senior beauty editor for Meets Obsession, and also writes for online publications such as Mamasarollingstone.com, TueNight.com.
and The Huffington Post. Susan had a serious candle hoarding issue that she has no plans to address. She's currently obsessed with Marc Jacobs' new beauty line, her black Zara moto jacket, and Aaron Paul.
All author posts