Dear Beauty Bitch:

Do you have any at home tips for split ends between my visits to my stylist?

Brenda D., Culver City, CA
Dear Brenda:
Ah yes, split ends. One of the biggest hair bitches there is. While nothing can truly rid you of them except regular trims (every six weeks is ideal), there are some tricks that can help keep the breakage in check between salon visits.
Watch How Much You Wash
Most people shampoo more than is necessary, and that can strip hair of natural oils. The result is dry, breakage-prone hair, and lots of icky split ends.
Try cutting down your wash routine to three times a week (or every other day if your hair is overly oily.)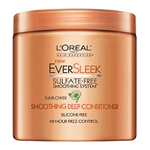 Always condition after you clean, and use a deep conditioner, such as L'Oréal's EverSleek Smoothing Deep Conditioner, once a week. Make sure to apply a massive amount to your tips.
A leave-in conditioner, like this one by Living Proof, can also help seal up split ends. If you have very oily hair, however, skip it.
Comb When You Condition
Use a wide-tooth comb to smooth out your tangles in the shower while your conditioner is still in your hair. This is better than brushing out hair that's already started to dry, which can damage the cuticle and cause breakage.
Don't Towel Dry
Friction is the enemy. Vigorously rubbing your hair dry with a regular cotton bath towel will stress out your strands. Use an old t-shirt instead (its smoother texture is much kinder to your locks), and squeeze dry rather than rub.
You can also buy special, microfiber towels that are designed specifically for this purpose. I started using these from Bed Bath and Beyond about a year ago, and I've seen a big difference in my ends, as well as my over-all level of post-shower frizz.
Halt the Heat
I know these tools are not easy avoid, but any type of heat styling—blowing drying, flat ironing, hot curling—can dry out hair and bring on breaks. Air dry whenever possible. Even just cutting down your heat styling by a day or two can make a difference and reduce damage.
Try These Treatments
No product is going to repair your split ends, no matter what the bottle says. But some treatments can minimize their appearance and are worth a shot. I've tested the following four, all to good results.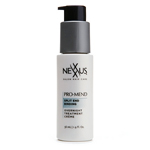 Nexxus ProMend Split End Binding Overnight Treatment
Hands down, this is my favorite split-end soother. I apply it to my tips before bed, then tie my hair carefully in a bun. The next morning I always see major improvement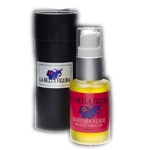 La Bella Figura Bohemia Verde Aromatic Hair Elixir
Much like the La Bella Figura lip balm that I raved about yesterday, this all-natural hair serum works wonders. It added shine and made my split ends appear sleek. And the smell is divine.
Citre Shine Shine Miracle Split End Mender
While I have to take issue with the word "Mender"—nothing can truly mend your split ends, they have to be cut off—this is a great, inexpensive option for temporarily sealing and concealing them.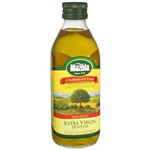 Extra Virgin Olive Oil
When I was experimenting with homemade hair remedies, I discovered that olive oil was an awesome antidote for adding shine and life to dull, lifeless hair. So I figured it must also work well on split ends. Bingo!
This time, I heated the oil in the microwave for about 30 seconds before applying it liberally to the tips of my tresses. I then carefully wrapped my whole head in a t-shirt and let sit for a half hour. After I rinsed, my ends improved majorly.
Brenda, I hope these tips help you. And if you're really brave, you can also try giving yourself an at-home trim.
Just proceed with care!

Have a bitch of a beauty issue?
I'm dying to hear from you—and know I can help!
Plus, if your submission is selected, you'll receive an awesome product
tailor-made to treat your problem, compliments of Meets Obsession!

---

Susan is a freelance writer, born and raised in NYC and currently based in Brooklyn. She's the senior beauty editor for Meets Obsession, and also writes for online publications such as Mamasarollingstone.com, TueNight.com.
and The Huffington Post. Susan had a serious candle hoarding issue that she has no plans to address. She's currently obsessed with Marc Jacobs' new beauty line, her black Zara moto jacket, and Aaron Paul.
All author posts