Dear Beauty Bitch,

When picking out a base, how do you select the right color that matches your skin?

I'm always scared I'll look too dark or too light.

Laura S.,

London, England
Dear Laura:
This is indeed a big beauty bitch, especially if your face is super-fair or super-dark.
Finding a foundation that blends properly with your skin, while still providing the coverage, is no easy feat.
So how do you find a base that's best for you?
"When shopping for a foundation, it's very important to pick the right color and texture for your skin," says Kerry-Lou Brehm, a New York City-based makeup artist and hair stylist.
"Choose three shades that you think look right, and apply a dot of each to your jaw line. Find a good source of natural light (a window, or walk outside if the store will allow) and examine your test spots with a hand mirror."
Whichever foundation blends in the best, says Brehm, is the winner. And no matter what you do, do not choose a shade that's darker than your own skin tone. If you are unsure, err on the lighter side.
Remember, foundation is not meant to add color to your skin. That's what blushes and bronzers are for. A foundation's prime purpose is to even out your skin tone and minimize imperfections. It should, ideally, be imperceptible.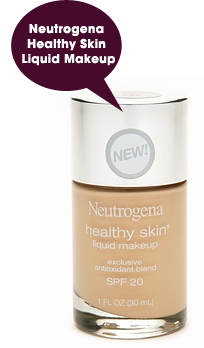 Another tip for test-driving foundation: make sure your face is clean and all makeup has been removed. That way you'll get the truest match.
As far as products go, your face is such a delicate and sensitive zone, you really need to experiment and find what brands work best for your skin.
I swear by Neutrogena Healthy Skin Liquid Makeup in Classic Ivory for my super fair (and fussy) face. Brehm recommends Bobbi Brown and Lancôme foundations "for their range of shades and textures."
Hope this info helps you, Laura. May you never fear sporting a cake-face again!

Have a bitch of a beauty issue?
I'm dying to hear from you—and know I can help!
Plus, if your submission is selected, you'll receive an awesome product
tailor-made to treat your problem, compliments of Meets Obsession!

---

Susan is a freelance writer, born and raised in NYC and currently based in Brooklyn. She's the senior beauty editor for Meets Obsession, and also writes for online publications such as Mamasarollingstone.com, TueNight.com.
and The Huffington Post. Susan had a serious candle hoarding issue that she has no plans to address. She's currently obsessed with Marc Jacobs' new beauty line, her black Zara moto jacket, and Aaron Paul.
All author posts