Dear Beauty Bitch,

I love wearing bright red lipstick but it never seems to stay in place. How can I solve this pesky problem?

Thanks,

Christina J.

Houston, TX
Dear Christina:
First of all, kudos to you for bravely sporting a bold red lip. It's a great look, and as long as you keep the rest of your makeup light, it's a fun, fantastic way to add drama to any appearance.
As for keeping it in place—that is indeed a pesky problem. But I have tricks! And fantastic product to recommend! Because the key, really, is how you apply and what you use. And layering. Using more than one shade can work wonders.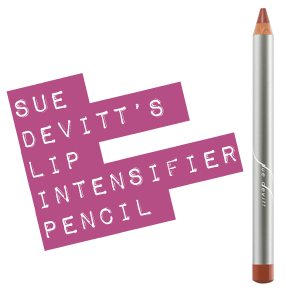 A lip liner is a must. Draw big, bold strokes along the outline of your lip, then lightly fill in the rest of your pout. Yes, a liner's main mission is to create boundaries so your color doesn't stray, but you can also think of it as backup if your lipstick starts to fade. Because lip liner lasts. I'm newly in love with Sue Devitt's Lip Intensifier Pencil in Bellona.
Next, apply one coat of the lipstick that you want to use as your main color. There are a ton of terrific, long-wearing formulas out there. The two that have always worked for me are Clinique's Long Last Lipstick in Vintage Wine and Maybelline's Super Stay 24 Color in Keep It Red.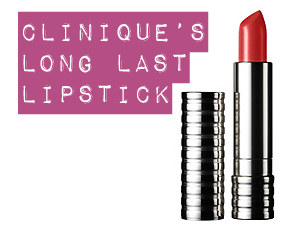 And, of course, I'd be remiss if I didn't mention Lipstick Queen's Sinner in Red, which to me is the holy grail of highly pigmented, long-lasting lip product.
After you apply, take a tissue and blot to set the color. It also helps to use a translucent powder—like MAC's Set Powder—and lightly coat your lips with a thin makeup brush. Add another coat of your lipstick over the powder. Blot once more.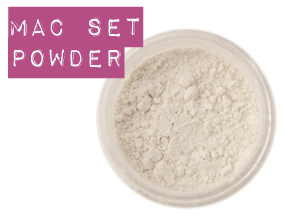 And I have one more rec for an extra step: Tarte's LipSurgence Natural Lip Tint in Lust. I often use this as my last coat for a rocking red lip. Unlike other stains, this one does not dry out my lips. I love it, and it really seals in color.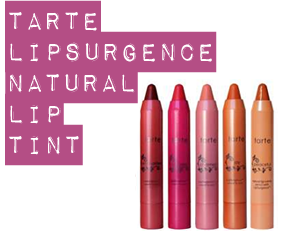 If you're going for a matte look, then you're done. If you want to add some shine, apply a light layer of lip gloss. But be sure to take it with you. Eating and drinking will almost always dull a glossy gleam, even if your lip color lasts. So pack your gloss in your purse—as well as a small mirror—so you can reapply as needed.
Hope these tips helped you, Christina. Go rock those red lips without fear!

Have a bitch of a beauty issue?
Email me at thebeautybitch@meetsobsession.com. I'm dying to hear from you—and know I can help!
Plus, if your submission is selected, you'll receive an awesome product tailor-made to treat your problem, compliments of Meets Obsession!

---

Susan is a freelance writer, born and raised in NYC and currently based in Brooklyn. She's the senior beauty editor for Meets Obsession, and also writes for online publications such as Mamasarollingstone.com, TueNight.com.
and The Huffington Post. Susan had a serious candle hoarding issue that she has no plans to address. She's currently obsessed with Marc Jacobs' new beauty line, her black Zara moto jacket, and Aaron Paul.
All author posts