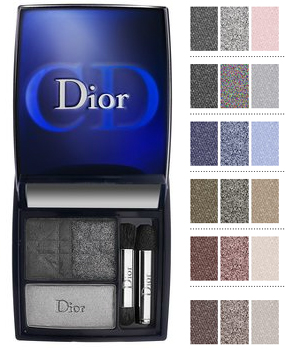 Any Dior beauty product that I have, I use sparingly. And typically, at least one is displayed prominently on my vanity, as though its mere presence in my cosmetic collection is just as important as its actual purpose.
To me, Dior makeup is, in essence, regal. A grand indulgence reserved only for special occasions.
So I think I'm going to have a problem with the brand's new 3 Couleurs shadow, because I LOVE it, and my Smoky Navy palette is going fast.
The best thing about it is the design. The cool case (called Ouverture Coulissante, in fancy French) slides out and includes a base, two shadows (one matte, one with shimmer), a pop-up mirror, and two applicators. There are six shades to choose from, and the colors are highly pigmented, easy to blend, and perfect for those, like me, who prefer to use their fingertips to apply.
I've already ordered two more palettes, which are not cheap at $48 a piece. But they are perfection, and they are Dior. And that's enough for me.
Tags:
Dior