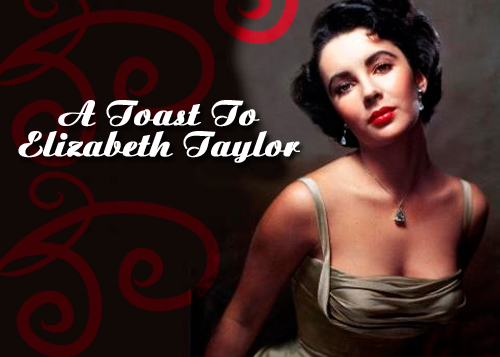 This is where you grab a glass of champagne or a nice, stiff, scotch (what she and Richard Burton used to drink before her rehab days), raise it high, and remember Ms. Liz Taylor:
To a woman with 4 Golden Globes, 2 Oscars, 4 children, 8 marriages, 7 ex-husbands, and 3 baby daddies.
For that matter, let's toast to her many men: Nicky Hilton, Michael Wilding, Michael Todd, Eddie Fisher, Richard Burton, Richard Burton (again), John Warner, and Larry Fortensky for being able to say that they were married to Elizabeth Taylor.
Top Left to Right: Richard Burton, Nicky Hilton, Michael Todd, Eddie Fisher | Bottom Left to Right: John Warner, Larry Fortensky, Michael Wilding
To Richard Burton, who not only lasted the longest, but in his prime was one hot-ass man, you go Liz!
To a woman who when asked by the New York Times why she married so many times replied, "I don't know, honey. It sure beats the hell out of me."
To a woman who was paid $1,000,000 in 1963 which in 2011, according to my calculations, would be…a lot of money.
A woman who shed her dark locks for a blonde fro and somehow made that work.
A perfume saleswoman who sold us "White Diamonds" with such alluring and intriguing commercials as this one, cue the horse running on a beach and speeding convertible:
A fine female who had a brain tumor removed but never did away with her passion for AIDS awareness and prevention.
A published author, whose 2002 release was entitled My Love Affair with Jewelry, a scholarly endeavor.
A lady who was friends with Michael Jackson and didn't abandon him during his–looney, Neverland, possibly diddling young boys–days.
Sidenote: Larry Fortensky, her latest husband, was a construction worker at Neverland Ranch—it just gets better and better with this woman.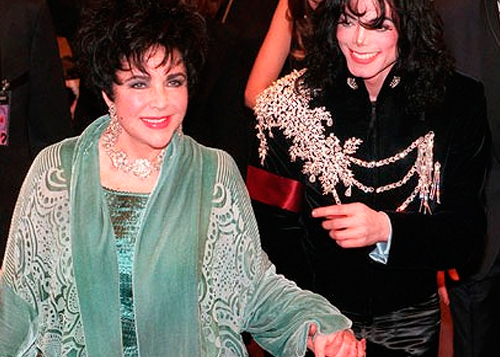 And above all, someone who made the combination of drawn-on eyebrows and bright red lipstick the shit.
So let us raise our scotches—or our caramel lattes, to Miss Elizabeth Taylor, the most beautiful crazy woman that ever lived.
---

Caroline Cullen is currently obsessed with Dirty Shirleys, Pauly D's pecks, and Gordon Ramsay's Kitchen Nightmares on BBC.
All author posts